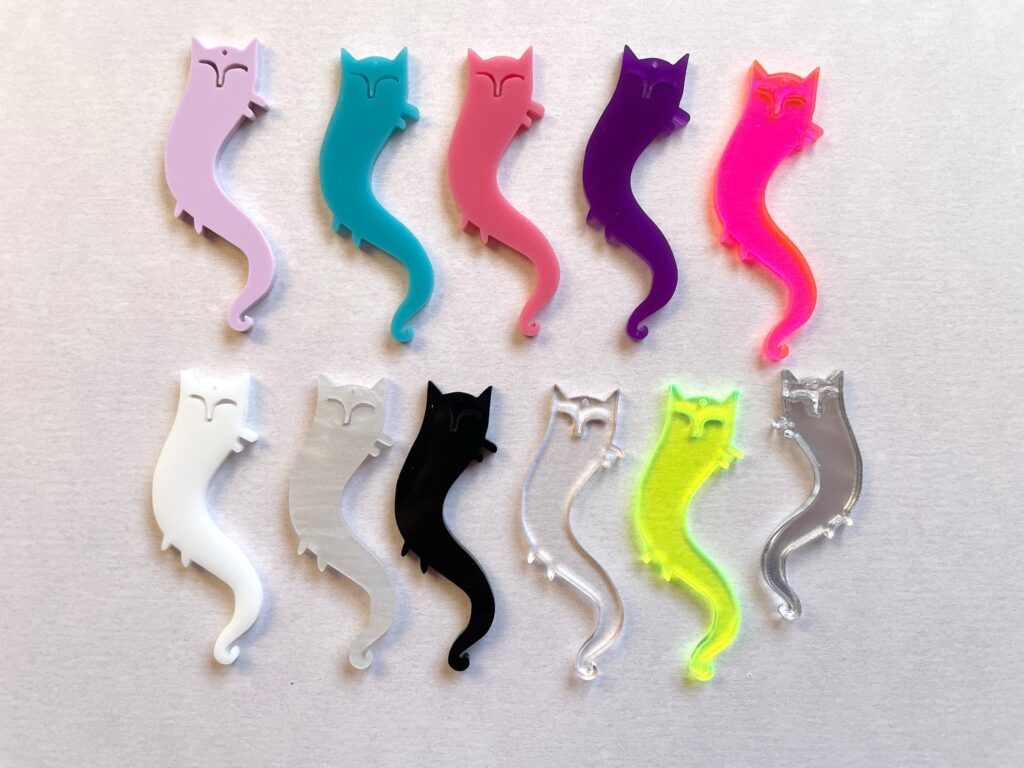 ATX Kiln Club is excited to offer custom laser cutting, 3D printing, and mold making services to the public. We are currently offering a limited variety of custom finished products as well as custom cutting and printing services.
To shop our on-demand products, check out our Etsy shop. To request a quote on a custom project, reach out to us through this inquiry form.
Need inspiration? Check out our gallery of finished projects!
Materials Overview
Custom Laser Cutting/Printing: 
Acrylic (Cutting and/or engraving)
Wood (Cutting and/or engraving)
Leather (Cutting and/or engraving)
Rubber Stamps (Cutting and/or engraving)
Aluminum (Engraving)
3D Printing:
Polymer Filament (Assorted colors)
Resin
Mold Making: